BALZER 71North Nano FLATFISH SPECIAL 2.45m (35-230g) 5-20kg IM-12 Carbon Trolling/ Jigging Rod
BALZER 71North Nano FLATFISH SPECIAL 2.45m (35-230g) 5-20kg IM-12 Carbon Trolling/ Jigging Rod
BALZER 71North Nano FLATFISH SPECIAL 2.45m (35-230g) 5-20kg IM-12 Carbon Trolling/ Jigging Rod
Product Description
BALZER 71North Nano FLATFISH SPECIAL 2.45m (35-230g) 5-20kg IM-12 Carbon Trolling/ Jigging Rod
Thanks to the strong backbone, you can fish with heavy sinkers without any difficulty.
The extremely sensitive, signal-red tip reliably registers the gentle bites of the any finicky fish. The long model is intended for fishing off the gutter, the shorter rod for fishing from a small boat. It is suitable both for multiplying and fixed spool reels.
BALZER 71North Nano FLATFISH SPECIAL 2.45m (35-230g) 5-20kg High End Trolling/ Jigging Rods Ultra High Modulus IM-12 carbon blank

(Toray Carbon/ over 40 ton Japanese Toray Carbon) FUJI stainless steel reel seat Shrink rubber handle Titanium SIC guides 11 ring-guides 2 sections
All guides are under-wound!
Incredible light: Only 270g!
High End Rods at an AMAZING PRICE!
Technical Characteristics:

•Ultra High Modulus Japanese TORAY IM-12 Carbon with CNT "Nano" technology blank (Toray Carbon/ over 40 ton Japanese Toray Carbon, read more)


Titanium SIC guides

FUJI stainless steel seat

Shrink rubber handle

2 pieces

Length: 2.45m

Casting weight: 35-230g

Rod Rating: 5-20kg

Weight: 270g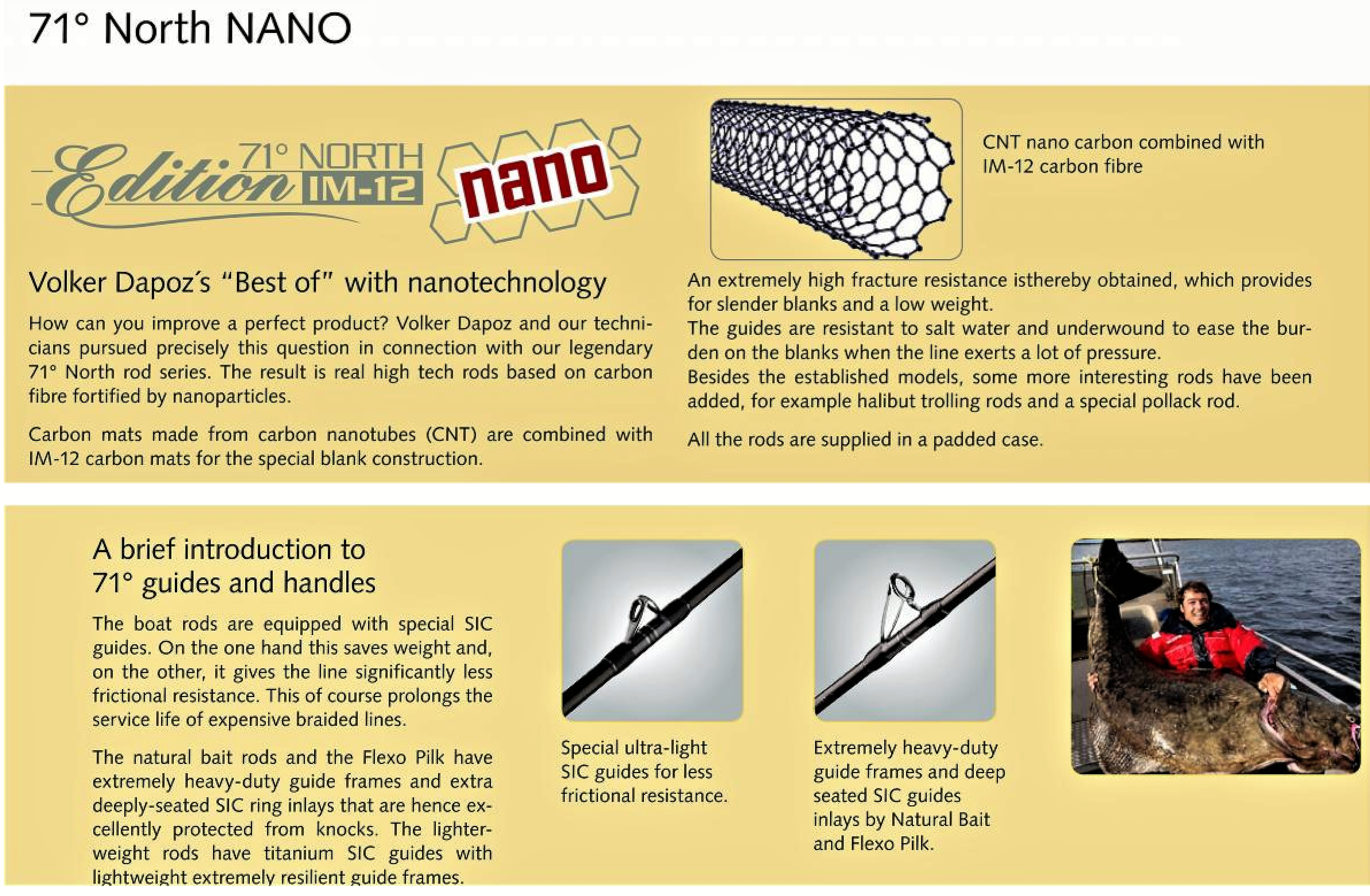 Product Reviews
Write Review
Quality & Value.

Posted by Unknown on May 30th 2019

If you're in the market for a bait fishing rod to use from a jetty or maybe a rock wall/breakwater then this could be a rod for you.
This rod has a soft tip so it will register bite very well. It has the strength to handle pretty much anything you may encounter.
Whilst it say that it can be used with either a spinning reel or an overhead it is better suited to an overhead reel. The stripping guide is really to small to have a good alignment with a spinning reel. In my opinion the angle of the line to that first guide is too acute for good flow of the line.
Very well made rod with good components it would be pleasure to use and will
handle flathead to mulloway or a gummy shark.
Casting Weight:
200g-250g
Type of Ring Guides:
Titanium SIC
Type of Reel Seat:
Original FUJI reelseat
Type of grip handle:
Shrink rubber
Type of Blank:
High Modulus IM-12 carbon
Australian Online Fishing Tackle Shop
Adore Tackle sells exclusively in Australia premium European fishing brands, such as: SPORTEX Germany, D.A.M Germany, COLMIC Italy, BALZER Germany, SUNSET France, SAKURA France and more.
We offer a wide variety of fishing rods (surf rods, boat rods, spinning rods or travel rods) and fishing reels (spinning reels, big game and surf reels, overhead reels, etc) soft and hard fishing lures, mono or braided fishing lines and accessories.
All our fishing tackle products are 100% genuine and backed by 2,3 or 10 year manufacturer warranty.
On top of that, we offer FREE Shipping on all orders Australia wide with no minimum order amount.