BALZER 71North Nano Pollack Special 3.05m (15-85g) 3-10kg IM-12 Carbon Spinning Rod
BALZER 71North Nano Pollack Special 3.05m (15-85g) 3-10kg IM-12 Carbon Spinning Rod
BALZER 71North Nano Pollack Special 3.05m (15-85g) 3-10kg IM-12 Carbon Spinning Rod
Product Description
BALZER 71North Nano Pollack Special 3.05m (15-85g) 3-10kg Carbon Spinning Rods

Saltwater fishing rods developed for fishing with small jigs and rubber bait for strong snapper, cobia, big salmon and even kingfish.
The rods permits great casting distances, making it possible to fish larger areas of water in front of cliff coasts dry.The dynamic blank is constructed such that it charges up during casting and can also intercept sudden flights by big fish.
BALZER Edition 71° NANO POLLACK SPECIAL

3.05m (15-85g)

High End Spinning Rods Ultra High Modulus IM-12 carbon blank

(Toray Carbon/ over 40 ton Japanese Toray Carbon) FUJI stainless steel reel seat Shrink rubber handle Titanium SIC guides 8 ring-guides 2 sections
For fishing with a fixed spool/ spinning reel.
Incredible light: Only 250g!
High End Rods at an AMAZING PRICE!
Technical Characteristics:

•Ultra High Modulus Japanese TORAY IM-12 Carbon with CNT "Nano" technology blank (read more about fishing rod carbon blank types)


Titanium SIC guides

Original FUJI stainless steel seat

Shrink rubber handle

2 pieces

Length: 3.05m

Casting weight: 15-85g

Rod Rating: 3-10kg

Weight: 250g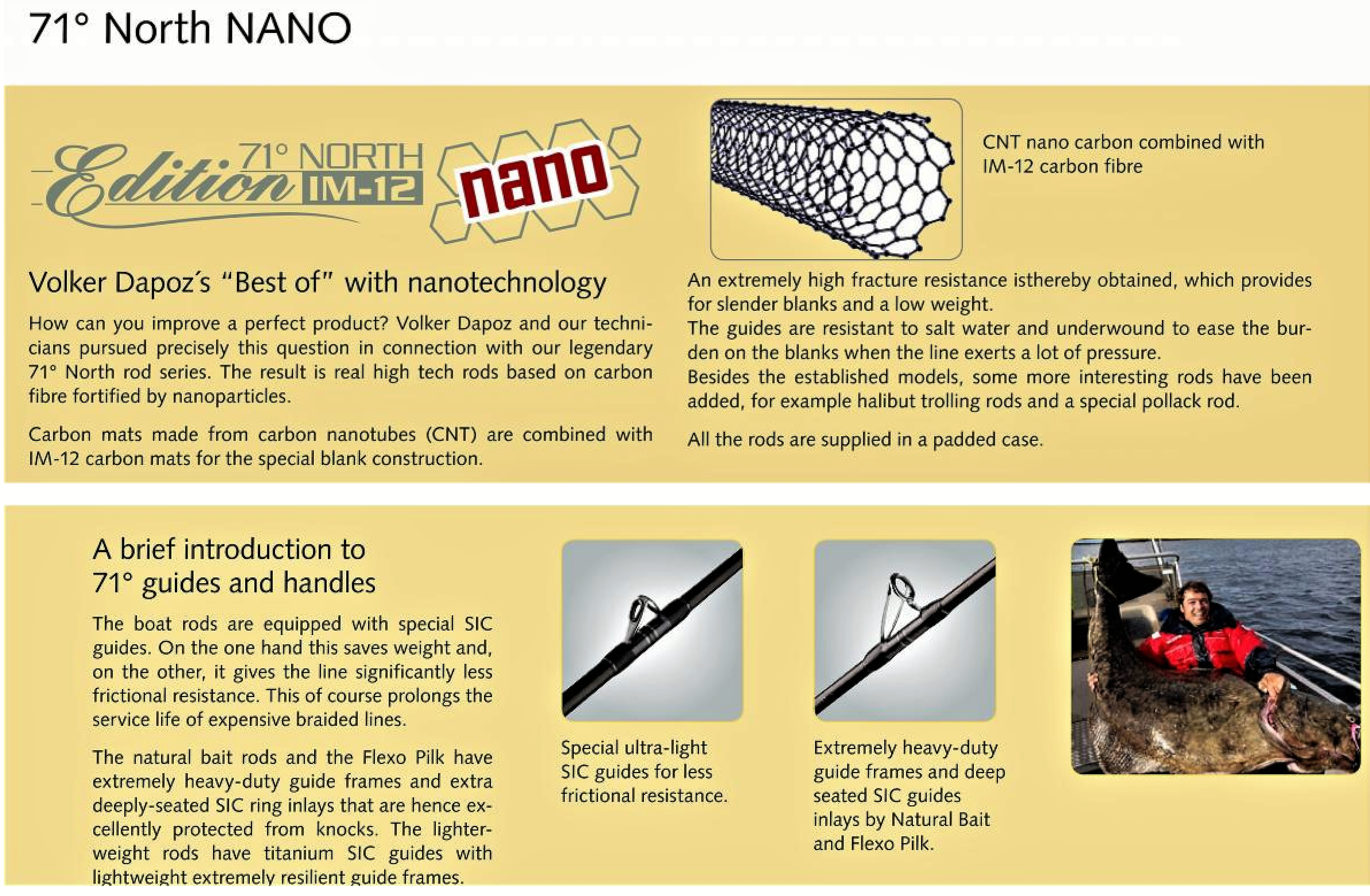 Type of Ring Guides:
Titanium SIC
Type of Reel Seat:
Original FUJI reelseat
Type of grip handle:
Shrink rubber
Type of Blank:
High Modulus IM-12 carbon
Australian Online Fishing Tackle Shop
Adore Tackle sells exclusively in Australia premium European fishing brands, such as: SPORTEX Germany, D.A.M Germany, COLMIC Italy, BALZER Germany, SUNSET France, SAKURA France and more.
We offer a wide variety of fishing rods (surf rods, boat rods, spinning rods or travel rods) and fishing reels (spinning reels, big game and surf reels, overhead reels, etc) soft and hard fishing lures, mono or braided fishing lines and accessories.
All our fishing tackle products are 100% genuine and backed by 2,3 or 10 year manufacturer warranty.
On top of that, we offer FREE Shipping on all orders Australia wide with no minimum order amount.