BALZER NORWAY Safary Sea Picker 3.00m (30-220g) 5-18kg Carbon Boat Rods
BALZER NORWAY Safary Sea Picker 3.00m (30-220g) 5-18kg Carbon Boat Rods
Product Description
BALZER NORWAY Safary Sea Picker 3.00m (30-220g) 5-18kg Saltwater Carbon Boat Heavy Jigging Spinning Rods
Lovely lightweight boat rod for bottom fishing. The rod has a sensitive tip and a nice action for a precise bait guidance. The special guides permit both multiplying reels and fixed spool reels to be used.
BALZER NORWAY Safary Sea Picker 3.00m 30-220g Heavy Jigging/ Pilk rods Ultra High Quality IM-6 carbon blank Reel seat made from Nylon/ABS and stainless steel Two-piece, Non-slippery DUPLON handle Titanium SIC guides 11 ring-guides 2 sections
These rods are ideal for going after "the big one" from the boat or rocks and jetties. It can be used with heavy spoons or other heavy artificial lures or with natural baits. The rod is ideal for drifting small live baits in the water.
Technical Characteristics:
Ultra High Quality IM-6 carbon blank

Nylon/ABS and stainless steel reel seat

Non-slippery DUPLON handle

Titanium SIC guide rings

2 sections

Length:3.00m

Casting weight: 30-220g

Rod Rating: 5-18kg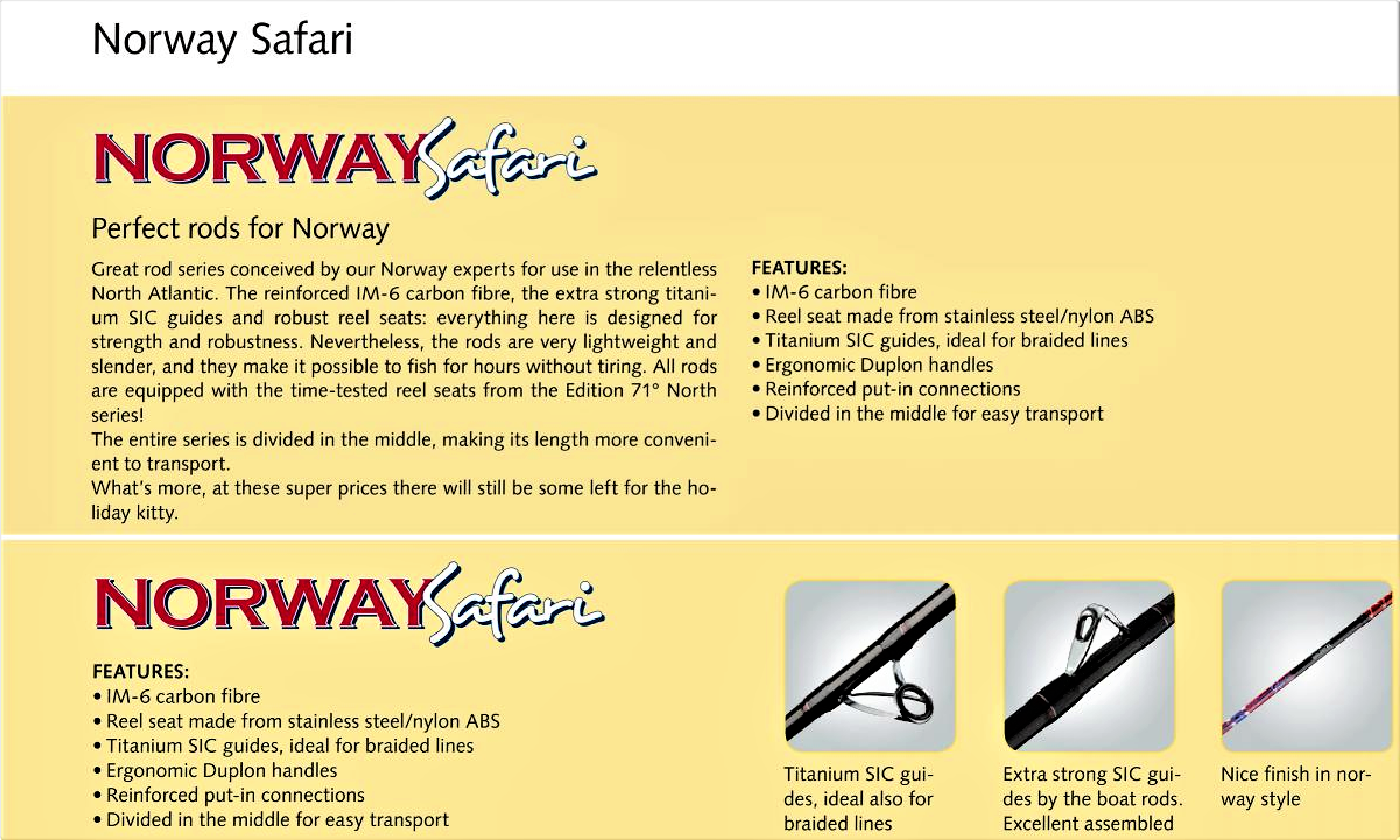 Casting Weight:
200g-250g
Type of Ring Guides:
Titanium SIC
Type of Reel Seat:
Reel seat made from stainless steel/nylon ABS
Type of grip handle:
Ergonomic Duplon handles
Type of Blank:
IM-6 High Modulus Carbon
Australian Online Fishing Tackle Shop
Adore Tackle sells exclusively in Australia premium European fishing brands, such as: SPORTEX Germany, D.A.M Germany, COLMIC Italy, BALZER Germany, SUNSET France, SAKURA France and more.
We offer a wide variety of fishing rods (surf rods, boat rods, spinning rods or travel rods) and fishing reels (spinning reels, big game and surf reels, overhead reels, etc) soft and hard fishing lures, mono or braided fishing lines and accessories.
All our fishing tackle products are 100% genuine and backed by 2,3 or 10 year manufacturer warranty.
On top of that, we offer FREE Shipping on all orders Australia wide with no minimum order amount.