DAM STEELPOWER PIRATE SURF- Quality Surf Rod- 4.50m (100-250g)
Product Description
4.50m 100-250g Surf rods X-Tough Fiberglass blank , Reel seat made from Nylon/ABS and stainless steel Non-Slippery coating grip DAM Ceramic ring guides 6+1 ring-guides 3 sections
STEELPOWER® PIRATE SURF

The SteelPower Pirate series is DAM entry-level series for saltwater fishing. For practically every kind of saltwater fishing there is a rod available in this series.
Made from X-Tough follow fiberglass. Great value for money rods. Ideal for the recreational angler who likes to enjoy fishing but doesn't need the most expensive, high end rod to enjoy himself.
SteelPower Pirate Surf- excellent entry level surf rod that will achieve great distances and guarantee the thrill of close combats, all within a budget.
TECHNICAL CHARACTERISTICS
X-Tough Fiberglass blank construction with painted tip for increased bite detection

DAM Ceramic ring-guides

Nylon/ABS and stainless steel reel seat

Non-slippery coating grip

3 sections

Length: 4.50m

Casting Weight: 100-250g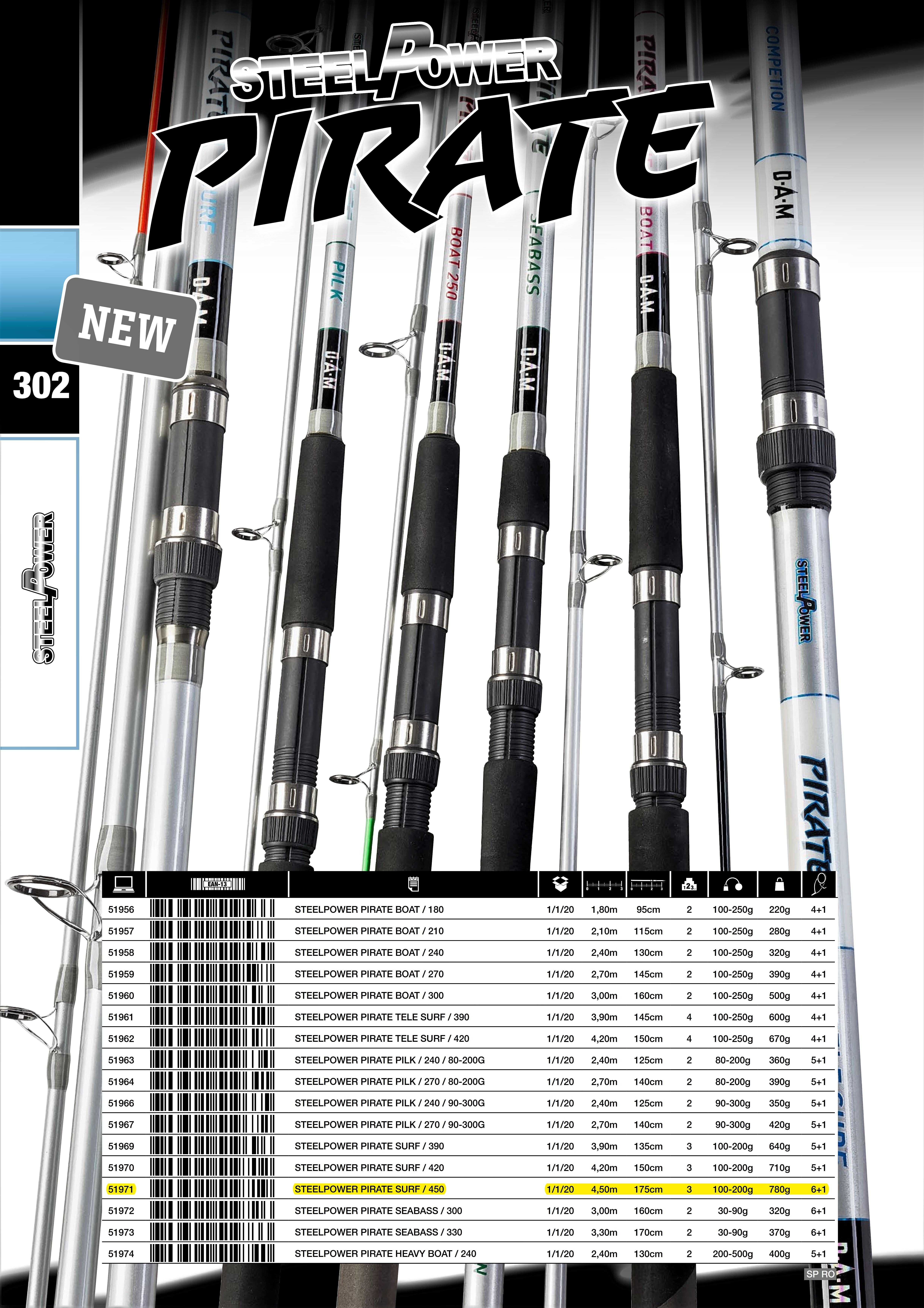 Type of Ring Guides:
DAM Ceramic
Type of Reel Seat:
Reel seat made from Nylon/ABS and stainless steel
Type of grip handle:
Non-Slippery coating
Type of Blank:
X-Tough Fiberglass