SAKURA REEFSAND MINNOW 130mm 18g host Minnow color
SAKURA REEFSAND MINNOW 130mm 18g host Minnow color
Product Description
SAKURA REEFSAND MINNOW 120SP – 130SP (G06- GHOST MINNOW)

The streamlined body of the Reefsand Minnow 120 SP – 130 SP has been built to beat the distance record. Both sizes are ideal for fishing for salmon, seabass and other marine predators as they correspond to the size of sand eels and other saltwater prey, this lure mimics their shape and behavior.
With a small profile and equipped with internal weight transfer of 3 stainless balls 18/10, the internal transfer projects this missile forward when faced with headwinds. Moreover, its dimensions and its tapered shape provides exceptional aerodynamics and it mimics very well some distressed fish.
In action, the Reefsand Minnow 102SP – 130 SP will produce a smooth and fast rolling movement, emitting strong vibrations that travel large areas. Linear animation and simply alternating the speed of recovery, with varying intensity from the rod tip will get the shyest predator interested.
They become particularly irresistible to all ambush predators near rocks and in current areas, outlets and many other spots particularly beloved by seabass, salmon, bream and tailor. In a simple operation whether steady jerking the lure then retrieved, the Reefsand Minnow 120SP – 130SP is the lure that was missing in the Sakura range, and its success in the Pacific or Indian Oceans cannot be ignored!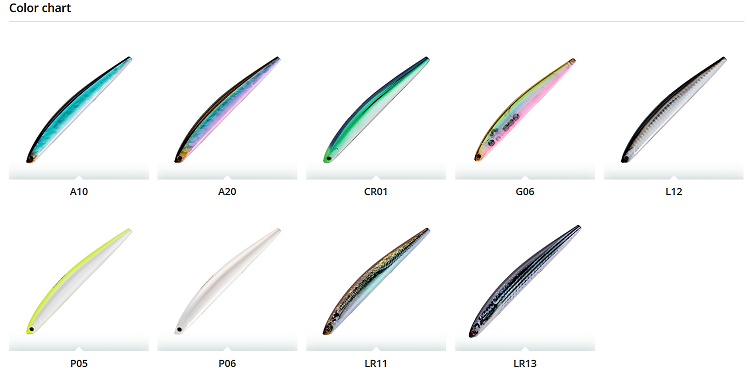 Australian Online Fishing Tackle Shop
Adore Tackle sells exclusively in Australia premium European fishing brands, such as: SPORTEX Germany, D.A.M Germany, COLMIC Italy, BALZER Germany, SUNSET France, SAKURA France and more.
We offer a wide range of fishing rods (surf rods, boat rods, spinning rods or travel rods) and fishing reels (spinning reels, big game and surf reels, overhead reels, etc) soft and hard fishing lures, mono or braided fishing lines and accessories.
All our fishing tackle products are 100% genuine and backed by 2,3 or 10 year manufacturer warranty.
On top of that, we offer FREE Shipping on all orders Australia wide with no minimum order amount.