SAKURA SPORTISM SPRS 742 XH+ 2.25m (14-100g) CARBON HEAVY SPINNING RODS
SAKURA SPORTISM SPRS 742 XH+ 2.25m (14-100g) CARBON HEAVY SPINNING RODS
SAKURA SPORTISM SPRS 742 XH+ 2.25m (14-100g) CARBON HEAVY SPINNING RODS
Product Description
SAKURA SPORTISM SPRS 742 XH+ 2.25m (14-100g) Heavy Spinning Carbon Fishing Rods


Many fishermen do not use a casting rod but prefer to fish with heavy or bulky lures. This is what led SAKURA to create this SPORTISM which crosses an additional level of power. The SPRS 742 XH+ is ideal at sea or in fresh water for tracking large predators.
Mulloway, Barramundi, Kingfish, Tailor, Big Salmon or Trevally, Queenies, this rod is perfect for launching and animating big soft lures, size XL spinnerbaits, spoons or swim baits over 50-70 g. Its impressive size and light weight will allow you to take it everywhere very easily and to have a lever powerful enough to use it from the shore as well as from the boat.
SAKURA SPORTISM SPRS 742 XH+ 2.25 m/ 7' 4"/ 14-100g/ SAKURA SPINNING ROD Mitsubishi Japan IM24T carbon blank /Original FUJI Alconite Ring Guides/ FUJI Reel Seat/ 9 ring-guides/ 2 sections
The SAKURA SPORTISM Spinning Rods XH could be described as a very fast spinning rod with immense reserve of powers in the blank, capable of fighting the biggest predators at sea. The special carbon construction makes this rod feather-like (only 188g!), allowing the fisherman to cast hour on end without tiring its wrist or shoulder.
The rod is being built using some of the best materials in the world, such as Mitsubishi Japan carbon, reinforced by a special developed resin, an ergonomic EVA handle and Original FUJI Alconite ring-guides as well as FUJI reel seat.

The SAKURA SPORTISM XH excels at estuary, reef or bay fishing from boats, rocks, beach or kayaks when targeting kingfish, mulloway, snapper, trevally, barra using big soft plastics or XL hard lures with quality braid for accurate casting.
Best suited to use with spinning reels.
TECHNICAL CHARACTERISTICS
Mitsubishi Japan IM24T Carbon blank construction (read more about fishing rod carbon blank types)

High Quality Original FUJI Alconite ring guides

Original FUJI reel seat

Ergonomic EVA handle

2 pieces

Casting weight: 14-100g

Length: 2.25m (7' 4")


Weight: 188g

Oxford cloth bag
Grip length.
L1 : 415 mm
L2 : 515 mm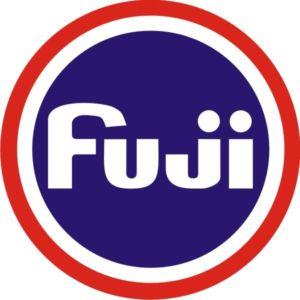 Type of Ring Guides:
Original FUJI Alconite
Type of Reel Seat:
Original FUJI Reel Seat
Type of grip handle:
Ergonomic EVA handle
Type of Blank:
Mitsubishi Japan IM24T Carbon blank
Australian Online Fishing Tackle Shop
Adore Tackle sells exclusively in Australia premium European fishing brands, such as: SPORTEX Germany, D.A.M Germany, COLMIC Italy, BALZER Germany, SUNSET France, SAKURA France and more.
We offer an extensive range of fishing rods (surf rods, boat rods, spinning rods or travel rods) and fishing reels (spinning reels, big game and surf reels, overhead reels, etc) soft and hard fishing lures, mono or braided fishing lines and accessories.

We offer FREE SHIPPING on all orders Australia wide with no minimum order amount.