SPORTEX BA2403 Black Arrow 2.40m 37-72g Carbon Spinning Fishing Rods
SPORTEX BA2403 Black Arrow 2.40m 37-72g Carbon Spinning Fishing Rods
Product Description
SPORTEX BA2403 Black Arrow 2.40m (37-72g) 5-8kg Carbon Spinning Fishing Rods
Excellence from another dimension. The name SPORTEX stands for uncompromising quality in rod building. There are perhaps a handful of rod builders out there that might challenge every now and then what SPORTEX does. But not too many. And not for a long time. For generations and generations now SPORTEX has stood for nothing but brilliance. From using state-of-the art materials employed previously only in avionics to using techniques and know how that greatly preceded whatever existed with the times. Everything backed by a 10-year blank warranty. For every SPORTEX rod.
Here we introduce you to specialty models that have been developed for professionals requiring selected rods for certain situations. These classic rods have become an integral part of our sport. They've been favorites among top predator anglers for many years, both at sea and on the riverbank.
SPORTEX BA2403 Black Arrow 2.40m 37-72g Carbon Spinning Fishing Rods HMC40-HMC55 carbon blank, FUJI VSS reel seat, High Quality Portuguese Cork grip, FUJI Alconite K guides, 7 ring-guides, 2 sections
The previous Black Arrow acquired legendary status among anglers thanks to its outstanding dynamics and strength. Fishing fans all around the world credited it with securing the fish of their dreams. But in the pursuit of excellence and driven by the growing appetite amongst anglers for specialized rods, SPORTEX has developed a completely new Black Arrow series, taking full advantage of the latest advances in technologies and materials along the way. Thanks to a newly developed high-modulus HMC40-HMC55 carbon material, we have been able to make the Black Arrow even faster and more powerful; thanks to refined sensitivity, even the slightest pull on the lure can be felt; and, thanks to the extremely fast action, it's easier than ever to react decisively to a direct strike. Enormous power reserves, so typical of SPORTEX rods, provide the strength to bring even hard-fighting fish under control. It goes without saying that the high reset capacity of the blank makes for really long casts. The fittings for these modern rods include the newly developed FUJI Alconite K-guides, a FUJI VSS reel seat and top quality Portuguese cork split handle.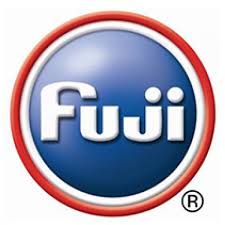 Technical Specifications:
Ultra light, High Quality HMC40-HMC55 High Modulus Carbon blank (read more about fishing rod carbon blank types)


FUJI Alconite K ring guides

FUJI VSS reel seat

High Quality, Portuguese cork handle

Length: 2.40m

Casting Weight: 37-72g

Rod Rating: 5-8kg

Weight: 150g

Type of Ring Guides:
FUJI Alconite K
Type of Reel Seat:
FUJI VSS reel seat
Type of Blank:
HMC40-HMC55 High Modulus Carbon
Australian Online Fishing Tackle Shop
Adore Tackle sells exclusively in Australia premium European fishing brands, such as: SPORTEX Germany, D.A.M Germany, COLMIC Italy, BALZER Germany, SUNSET France, SAKURA France and more.
We offer an extensive range of fishing rods (surf rods, boat rods, spinning rods or travel rods) and fishing reels (spinning reels, big game and surf reels, overhead reels, etc) soft and hard fishing lures, mono or braided fishing lines and accessories.

We offer FREE SHIPPING on all orders Australia wide with no minimum order amount.