SUNSET G-FORCE 4.50m (100-400g) 12-25Kg HIGH END CARBON SURF RODS
SUNSET G-FORCE 4.50m (100-400g) 12-25Kg HIGH END CARBON SURF RODS
SUNSET G-FORCE 4.50m (100-400g) 12-25Kg HIGH END CARBON SURF RODS
Product Description
SUNSET G-FORCE 4.50m 15' (100-400g) 12-27kg PREMIUM CARBON SURF SPINNING FISHING RODS


Reinforced by a double-mesh,double carbon winding, The G-FORCE rod blank in HMC24-HMC36 ""Technifibre"" carbon enables the rod to support and long-distance launch up to 400g of bait!
With a FUJI® reel seat, FUJI® ring-guides and sub-ligatures, this rod is ideal for surf fishing or casting baits from piers, jetties, rocks, beaches and estuaries; it is also an ideal companion when fishing remote places in search of trophy fish!
SUNSET G-FORCE

4.50 m/ 15'/ 100-400g/ 12-27kg/ Most Powerful SUNSET SURF Heavy load/ High Power Surf rod/ Reinforced Carbon HMC24-HMC36 "Technifibre" construct 100% FUJI Super Hard Ring Guides/ 6 ring-guides/ 3 sections
When targeting Monster Mulloway, Tuna, Kingfish, GTs, sharks or any monster of the deep, the SUNSET G-Force rod will always land safely your next trophy!
Amazing blank reinforced throughout, high quality components superb finishing makes the SUNSET G-Force the weapon of choice for the fisherman looking at always improving his PB.
Don't pay hundreds more for a lesser rod in the market!
The SUNSET G-FORCE is an absolute top class rod at an unbelievable price !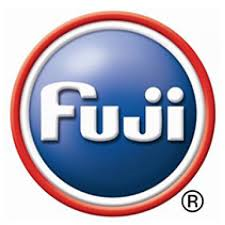 TECHNICAL CHARACTERISTICS
Carbon Technifibre HMC24-HMC36 reinforced blank (read more about fishing rod carbon blank types)


Ergonomic Soft touch handle

Reversed tubular FUJI® reel seat

FUJI® Super Hard guides

Length: 4.50m

Casting Weight: 100-400g

Rod Rating: 12-27kg

Cloth bag

Weight: 730g

Casting Weight:
Over 300g
Type of Ring Guides:
FUJI Hard
Type of Reel Seat:
FUJI DPS
Type of grip:
Compressed EVA
Type of blank:
TC24-TC36 Reinforced Carbon "TECHNIFIBRE"
Australian Online Fishing Tackle Shop
Adore Tackle sells exclusively in Australia premium European fishing brands, such as: SPORTEX Germany, D.A.M Germany, COLMIC Italy, BALZER Germany, SUNSET France, SAKURA France and more.
We offer a wide range of fishing rods (surf rods, boat rods, spinning rods or travel rods) and fishing reels (spinning reels, big game and surf reels, overhead reels, etc) soft and hard fishing lures, mono or braided fishing lines and accessories.
All our fishing tackle products are 100% genuine and backed by 2,3 or 10 year manufacturer warranty.
On top of that, we offer FREE Shipping on all orders Australia wide with no minimum order amount.