SUNSET OCEANA POWER 4.20m (100-200g) 12-18kg CARBON SURF SPINNING RODS
SUNSET OCEANA POWER 4.20m (100-200g) 12-18kg CARBON SURF SPINNING RODS
Product Description
SUNSET OCEANA POWER 4.20m 14' (100-200g) 12-18kg CARBON PRO SURF SPINNING, BEACH, ROCKS & JETTY FISHING RODS


SUNSET OCEANA is a top quality, competition rod that performs exceptionally well, setting the standard in this highly competitive price range.
The OCEANA has a Mitsubishi Japan HMC 30TON Carbon "Technifibre" blank with a stiffer hollow 'power' tip and the rest of the blank has been stepped up to match the tip. The rod still maintains a parabolic action and this makes it very easy to cast.
The series of rods OCEANA is "THE" novelty of the year from SUNSET France! Underneath its matte varnish hides a quality, ultra-thin blank made of high-modulus carbon. Perfectly balanced and equipped with a Fuji DPS tubular reel seat and Fuji ALCONITE rings, the OCEANA rods make it possible to reach incredible distances while preserving the most fragile baits! At ease in the Indian or the Pacific Oceans, this series truly is the one you need to see to believe!
Perfectly designed to work any lower energy seas as well as high energy surf beaches from the open oceans, the "Power" range from the SUNSET OCEANA rods allows you to adapt in any circumstances. Fitted with quality FUJI components such as DPS reel holders and ALCONITE MN rings, these highly technical rods will be the ideal partners for the recreational fisherman or for those who want to compete in surf spinning and casting competitions.
SUNSET OCEANA POWER 4.20 m/ 14'/ 100-200g/ 12-18kg/ SUNSET SURF ROD Mitsubishi Japan Carbon HMC 30TON "Technifibre" construct 100% Original FUJI ALCONITE Ring Guides/ 7 ring-guides/ Original FUJI DPS Reel Seat /3 sections
The more powerful action (available in the OCEANA "Power" range) helps when using heavier leads and bigger baits and the use of traditional 3-legged Fuji BMNAG guides helps with using slightly heavier lines and leaders.
The SUNSET OCEANA is well suited to targeting larger fish such as mulloway, sharks, snapper, salmon and rays when fishing clean to mixed ground. There is also no need to use complex casting styles and a smooth overhead casting style will easily punch your sinker and bait way beyond the 100yd mark.
Exceptionally light yet super strong high modulus carbon blank with FUJI components and overall attention to detail make the SUNSET OCEANA POWER a rod to be relied on for years to come.
Don't pay hundreds more for a lesser rod in the market!
The SUNSET OCEANA POWER is a phenomenal surf competition rod at a fabulous price !
TECHNICAL CHARACTERISTICS
Mitsubishi Japan HMC 30TON Carbon "TECHNIFIBRE" blank construction (read more about fishing rod carbon blank types)


Original FUJI ALCONITE ring guides

Original FUJI DPS reel seat

Ergonomic anti-slippery "soft-touch" grip

3 pieces

Casting weight: 100-200g

Rod rating: 12-18Kg

Length: 4.20m

Weight: 490g

Cloth bag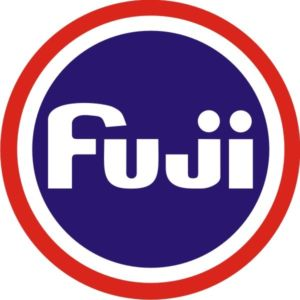 Type:
BEACH SURF SPINNING
Type of Ring Guides:
FUJI ALCONITE
Type of Reel Seat:
Original FUJI DPS
Type of grip handle:
Soft Touch non-slippery handle
Type of Blank:
Mitsubishi Japan HMC 30TON Carbon "Technifibre"
Australian Online Fishing Tackle Shop
Adore Tackle sells exclusively in Australia premium European fishing brands, such as: SPORTEX Germany, D.A.M Germany, COLMIC Italy, BALZER Germany, SUNSET France, SAKURA France and more.
We offer an extensive range of fishing rods (surf rods, boat rods, spinning rods or travel rods) and fishing reels (spinning reels, big game and surf reels, overhead reels, etc) soft and hard fishing lures, mono or braided fishing lines and accessories.
All our fishing tackle products are 100% genuine and backed by 2,3 or 10 year manufacturer warranty.
On top of that, we offer FREE Shipping on all orders Australia wide with no minimum order amount.