SUNSET SCUDERIA 4.00m (100-500g) 12-27Kg Heavy Surf Spinning and Live Bait Boat Drifting Carbon Rods
Product Description
SUNSET SCUDERIA HEAVY SURF SPINNING AND LIVE BAIT BOAT DRIFTING 4.00m 13' (100-500g) 12-27kg CARBON FISHING RODS

With SCUDERIA series, SUNSET has managed to create an exceptional ultra heavy surf spinning rod that can be used also as a live bait rod (handling baits up to 400-500g!) when using the boat drifting technique or from the rocks. It is an absolutely marvelous heavy surf spinning rod, a true gem for those who targets those monsters of the deep.
Whether rays, sharks, tunas or monster jewies or kingfish as well as groupers, cobia or GTs- these rods are truly in a league of their own.
The SUNSET SCUDERIA has a Mitsubishi Japan High Modulus 30 TON + 36 TON Carbon "Technifibre" blank, has a FUJI DPS reel seat and is finished with ultra high quality Original SeaGuide SIC guide-rings, a "Soft Touch" EVA handle, anti-shock knob, 2 interchangeable tips (to adapt to different fishing techniques) and finished with utmost attention to details.
SUNSET SCUDERIA 4.00 m/ 13'/ 100-500g/ 12-27kg/ SUNSET ULTRA HEAVY SURF AND LIVE BAIT BOAT DRIFTING ROD Mitsubishi Japan High Modulus Carbon 30 TON- 36 TON "Technifibre" construct 100% Original SeaGuide SIC Ring Guides/ FUJI DPS reel seat/ 6+7 ring-guides/ 2+2 sections
Developed excursively for those who target only the strongest fish from the sea, the SCUDERIA is an extremely powerful rod. Its blank has two sections and two full carbon tips that are able to offer the necessary sensitivity when targeting different species while at the same time its progressive action allows you to adapt rapidly when fighting a record fish.

The rod is capable at dropping a 500g sinker or drifting live baits ranging in the 350-400g each.
The SUNSET SCUDERIA excels at rocks and high-energy surf fishing as well as boat drifting with live baits when targeting kingfish hoodlums, tuna, jewfish, groupers, sharks or rays.

Best suited to use with big capacity spinning reels. Recommended reels are the DAM Royal 790FD or DAM Victor 990FD reels as well as SUNSET Sunfight 6506FD.

TECHNICAL CHARACTERISTICS
Mitsubishi Japan High Modulus 30 TON-36 TON Carbon "TECHNIFIBRE" blank construction (read more about fishing rod carbon blank types)

High Quality Original SeaGuide SIC ring guides

Rod rating: 12-27Kg

FUJI DPS reel seat

Anti-shock knob

"Soft Touch" EVA handle

2+2 pieces

Casting weight: 100-500g

Length: 4.00m

2 x Interchangeable carbon tips

Weight: 515g

Cloth bag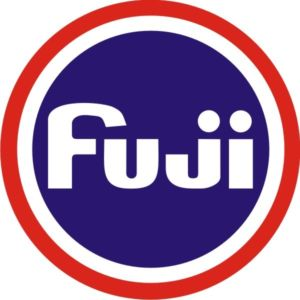 Type:
HEAVY SURF AND LIVE BAIT BOAT DRIFTING
Type of Ring Guides:
Original SeaGuide SIC
Type of Reel Seat:
Original FUJI DPS
Type of grip handle:
"Soft Touch" EVA handle
Type of Blank:
Mitsubishi Japan HM36TON Carbon
Australian Online Fishing Tackle Shop
Adore Tackle sells exclusively in Australia premium European fishing brands, such as: SPORTEX Germany, D.A.M Germany, COLMIC Italy, BALZER Germany, SUNSET France, SAKURA France and more.
We offer a wide range of fishing rods (surf rods, boat rods, spinning rods or travel rods) and fishing reels (spinning reels, big game and surf reels, overhead reels, etc) soft and hard fishing lures, mono or braided fishing lines and accessories.
All our fishing tackle products are 100% genuine and backed by 2,3 or 10 year manufacturer warranty.
On top of that, we offer FREE Shipping on all orders Australia wide with no minimum order amount.