COLMIC VASTAR RED "ROSSO" BRAIDED LINE 30Lbs - 150Yards
COLMIC VASTAR RED "ROSSO" BRAIDED LINE 30Lbs - 150Yards
Product Description
COLMIC VASTAR RED (ROSSO) SUPERIOR CLASS SPECTRA MADE BRAIDED LINE 0.23mm 150 Yards (137m) OF 30Lbs. (13.61Kg)
VASTAR: the world's finest-diameter, high-resistance HI-TECH braided line.
Made from 100% Spectra Honeywell (American-made) fiber by innovative manufacturing processes developed and implemented in Italy.
The result of this combination of technologies is a braided line with the smallest diameter and the highest strength of any of the similar products now available on the market.
Available in two colors (green and red) for use in the most varied specialties both in fresh and saltwater. VASTAR is the only braided line that certifies and guarantees its actual breaking strength, diameter, and the manufacturing processes:each package includes a warranty certificate.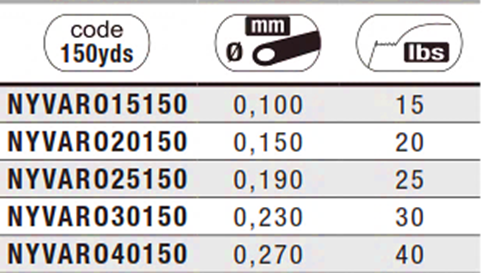 Australian Online Fishing Tackle Shop
Adore Tackle sells exclusively in Australia premium European fishing brands, such as: SPORTEX Germany, D.A.M Germany, COLMIC Italy, BALZER Germany, SUNSET France, SAKURA France and more.
We offer an extensive range of fishing rods (surf rods, boat rods, spinning rods or travel rods) and fishing reels (spinning reels, big game and surf reels, overhead reels, etc) soft and hard fishing lures, mono or braided fishing lines and accessories.

We offer FREE SHIPPING on all orders Australia wide with no minimum order amount.