Product Description
Floating Lipless Swimbait 49g 160mm S-Swimming Action Colour: Bandit
HERAKLES S-SWIM. Two sections lipless swimbait featuring a double joint and a silicon interchangeable tail. Colours and finishes are those expressly developed and studied for the rising series which this lure is included in. The body shape and the weight balance make it easy to be used since it features a very stimulating figure of S swimming right during the straight retrieve. It can be side jerked too, producing sudden side jerks. These jerks are able to make the swimming even more realistic and stimulating. Its size makes it the perfect bait to fish for the most wanted predators.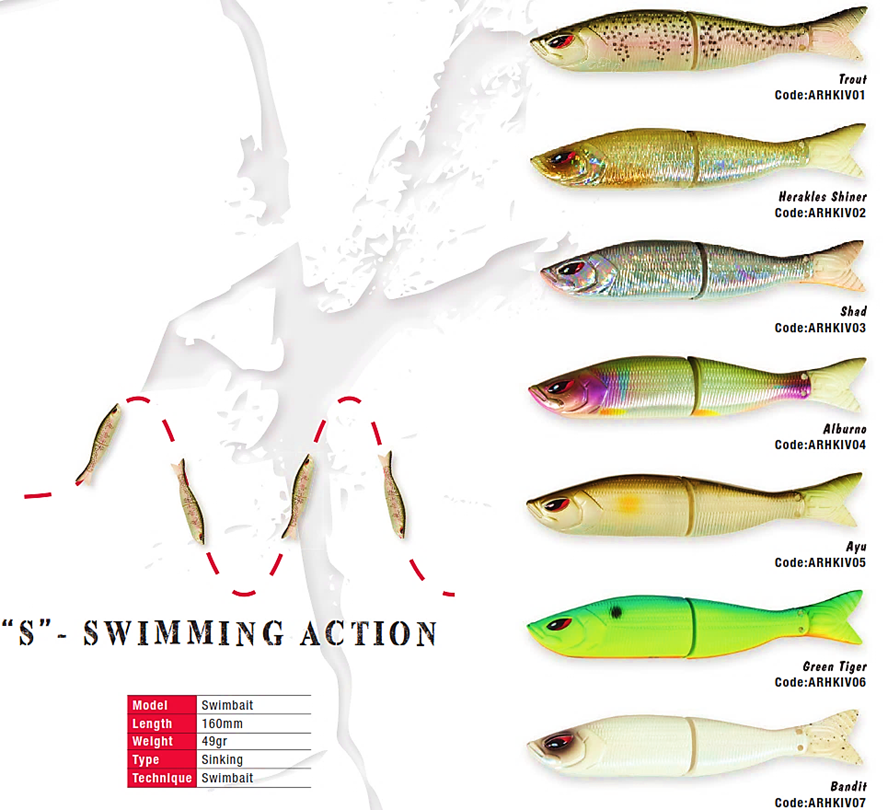 Range:
RISING SERIES- SWIMBAITS
Lure Action Range:
SUBSURFACE LURES
Type of Lure:
FLOATING LIPLESS
Australian Online Fishing Tackle Shop
Adore Tackle sells exclusively in Australia premium European fishing brands, such as: SPORTEX Germany, D.A.M Germany, COLMIC Italy, BALZER Germany, SUNSET France, SAKURA France and more.
We offer an extensive range of fishing rods (surf rods, boat rods, spinning rods or travel rods) and fishing reels (spinning reels, big game and surf reels, overhead reels, etc) soft and hard fishing lures, mono or braided fishing lines and accessories.

We offer FREE SHIPPING on all orders Australia wide with no minimum order amount.