HERAKLES SKYWALK (Herakles Shiner)
Product Description
Rattling top water popper-lure with direct metal link 27.5g 130mm Colour: Herakles Shiner
HERAKLES SKYWALK. A WTD lure that features a natural criss-crossing movement. The weight distribution and the special shape are especially projected to reach long casting distances and to maintain a perfect swimming position during both slow and fast retrieves. This lure will allow to cover vast areas of water. Its mouth produces bubbles and effectively splash water. The lure swimming action simulates an escaping fish featuring a fast or an erratic WTD action as well. The result is an excellent lure ideal for saltwater predators, but it could give great satisfactions in still water too. It's equipped with a direct metal link and it's available in attractive range of colors.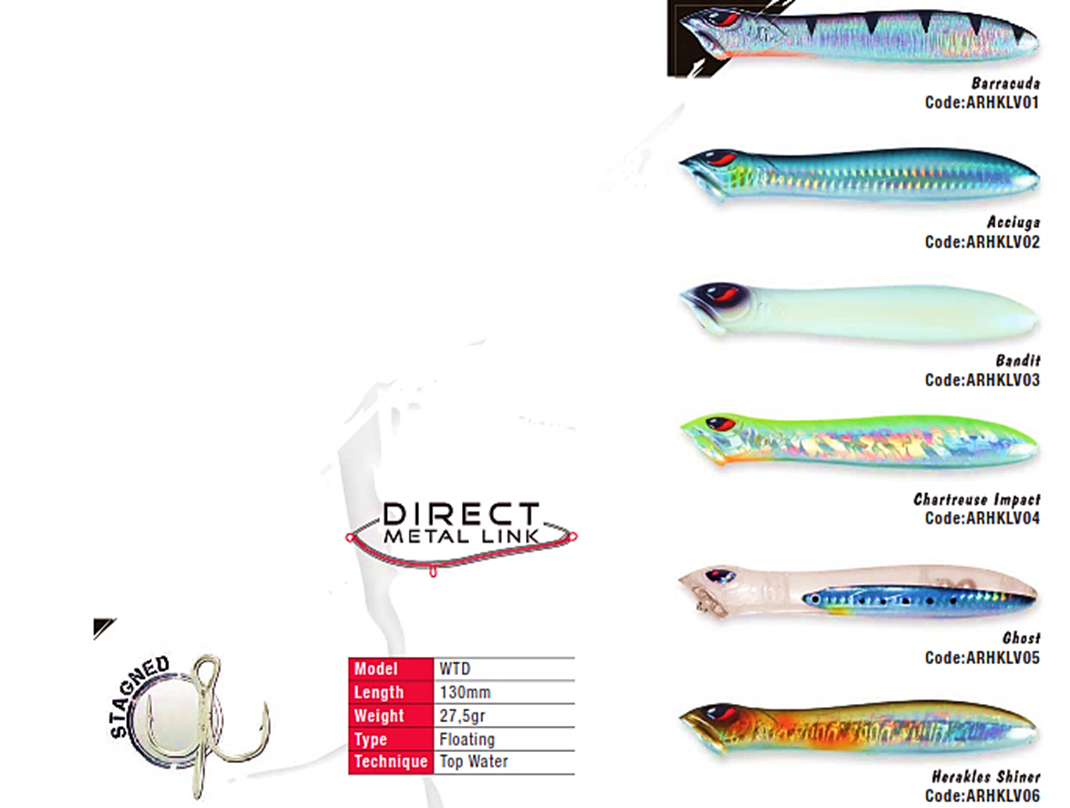 Range:
RISING SERIES- TOPWATER
Lure Action Range:
SURFACE LURES
Australian Online Fishing Tackle Shop
Adore Tackle sells exclusively in Australia premium European fishing brands, such as: SPORTEX Germany, D.A.M Germany, COLMIC Italy, BALZER Germany, SUNSET France, SAKURA France and more.
We offer an extensive range of fishing rods (surf rods, boat rods, spinning rods or travel rods) and fishing reels (spinning reels, big game and surf reels, overhead reels, etc) soft and hard fishing lures, mono or braided fishing lines and accessories.

We offer FREE SHIPPING on all orders Australia wide with no minimum order amount.